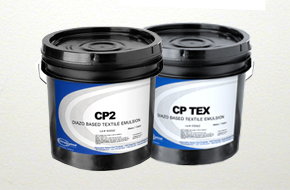 Chroma/Pro™ Direct Emulsions
CP2™
CP2™ dirrect emulsion is Chromaline's economically priced, diazo based photostencil emulsion for small textile and graphics shop. CP2™ is a dependable, hard working performer with a reputation for producing trouble-free screens. As a basic emulsion for graphics and crossover shops, CP2 is an excellent choice for printers using solvent, uV or plastisol inks.

CP Tex™
is a diazo sensitized direct emulsion for use with discharge, water-based and plastisol inks.
CP2™
- Produce trouble-free screens
- Shoots fast
- Durable, yet easily reclaimable
- Clear or dyed
- Fast exposing
- Fine line definition
- Fine detail

CP Tex™
- Extremely durable water resistant emulsion
- Affordable
- Excellent for demanding belt printing applications yet fully reclaimable

Recommended Application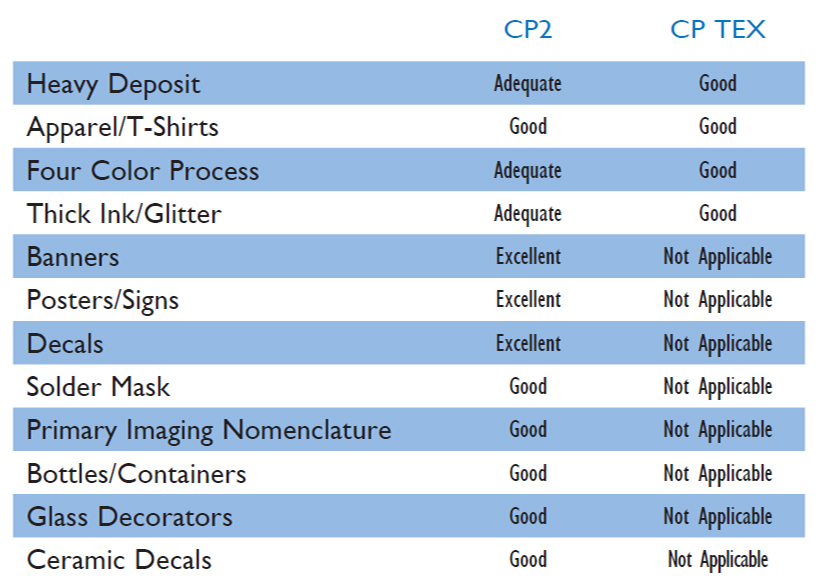 "Your Partner in UV Technology."