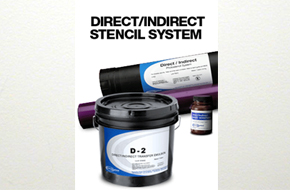 DIRECT/INDIRECT is a two-part system consisting of a formulation-matched film and emulsion. The film assures excellent print quality, the emulsion assures excellent durability. The proecess is inherently stable with predictable results. Direct/Indirect is a fast, easy-to-use stencil system for use with UV, plastisol, and solvent-based inks.
- Accurate, predictable stencil thickness control
- Excellent print quality
- Excellent durability
- Minimum screen to screen variance
- Maximun repeatability
- Fast, easy to learn, easy to use
Recommended Application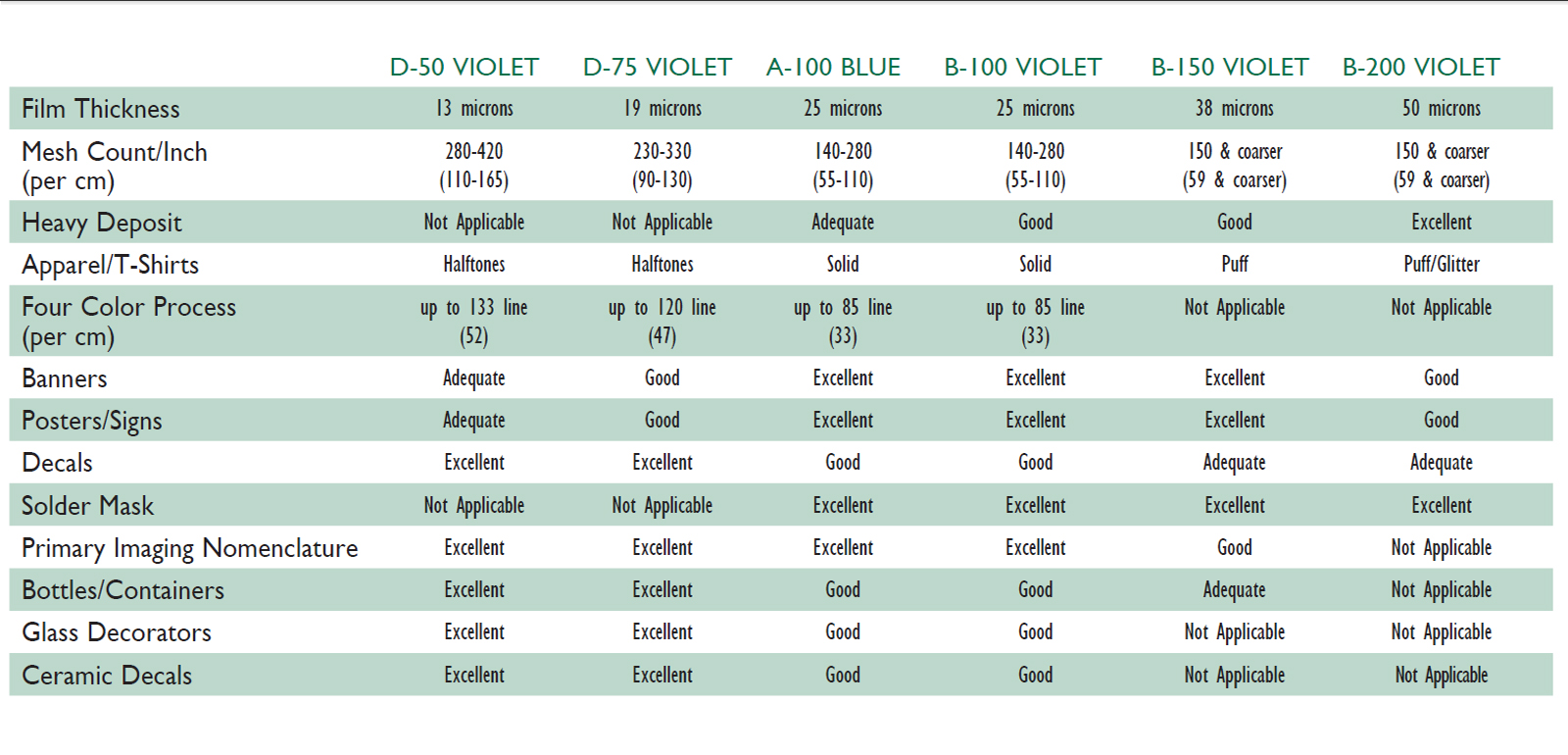 "Your Partner in UV Technology."